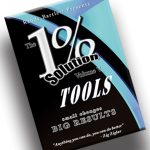 Volume 5 Companion - Tools
Regular price £29.00 CLEARANCE PRICE
Volume 5 has been a huge success and we've heard from so many DJs about they're now incorporating the ideas to increase their bottom lines at every event. Now, we've brought you this DVD-ROM or Digital Download filled with Tools to help you sell and create the effects found in V.5. Ready to start selling and producing eye-popping projected monograms? This disc has 50 Photoshop & 20 PowerPoint templates that will allow you to make awesome monograms with your clients in just minutes!
Want to add HD backgrounds or motion graphics to your monograms? Just choose from the ones right here on the disc and in minutes, you've created an awesome motion monogram that you can show to and sell to your clients. One meeting, a few minutes, and you've made back three times what you paid for this disc!
How do you sell your clients on Dancing On The Clouds, Uplighting and Shadow Entrance if you've never done it before? Use the awesome photos provided for sales tools, on your website or in printed materials – full photo rights included!
Need great samples of Voice-Overs? Father-daughter, Mother-son, first dance, live, pre-recorded, edited, unedited, they're all here! Show your clients what their wedding can be!