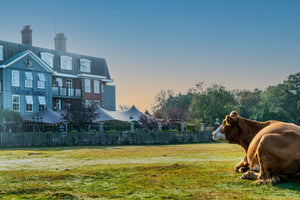 Focus & Retreat 2024 - Full Pass - PAYMENT IN FULL
Regular price $422.00 CLEARANCE PRICE
2024 see's the launch of Pro Mobile Focus & Retreat, a new venue, a new location and limited to just 50 DJs that all believe in the power of sharing, that competition is a thing of the past and by networking, sharing and collaborating on projects, we can deliver the best for us, our businesses and our clients.  Combined with a overnight stay in a luxurious hotel in the middle of the New Forest, you'll leave invigorated and ready to implement new ideas to your business as well as leaving with new connections and friendships!
Full Pass £329
Relax and Network on the Sunday, take a walk in the New Forest, Book a treatment at the Saltus Spa all before heading to the evening party of a mix of DJs and Pizza.  The event will also feature the Pro Mobile Awards 2024.

Following your relaxing Sunday at Balmer Lawn, we knuckle down on Monday for 5x 40 minute sessions through out the day.

Your full pass includes: 
LEISURE & FACILITIES
Parking, Gym, Finnish Sauna, Indoor Pool & Jacuzzi
*Spa Treatments are not included and must be booked directly with the Saltus Spa 
FOOD
Dinner on Sunday plus breakfast and lunch on the Monday are included in the Focus & Retreat weekend.
*All you need is some 'pocket money' for the bar!
ACCOMODATION
Contemporary yet stylish, your luxurious bedroom combines timeless design with comfort to offer a sumptuous overnight stay experience.
SEMINARS
Targeting Music, Hosting, Business, Tiktok, Instagram and going live and an interactive session on DJ software analysis